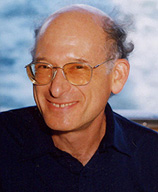 Daniel B. Wile, Ph.D., ABPP (PSY3169),
developer of Collaborative Couple Therapy.

One-page description of Dan Wile's couple therapy approach
Dan Wile's earlier blog on psychotherapy.net
Here are the four chapters Dan has finished of  Solving the Moment: A Collaborative Couple Therapy Manual— a new book in which he describes the theory and method of his approach.
Interview of Dan Wile by Ruth Wetherford.
Dan practices in Oakland, California. He has forty years experience as a couple therapist, gives workshops throughout the country on Collaborative Couple Therapy, and has authored three books and numerous articles on couple therapy and psychotherapeutic theory.
John and Julie Gottman talking about the Dan Wile technique

"I love Wile's writing and thinking. They are entirely consistent with many of my research findings. I think that Wile is a genius and the greatest living marital therapist. I am blessed to have been able to exchange ideas with him."
John Gottman, Ph.D