Welcome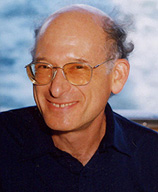 Daniel B. Wile, Ph.D., ABPP (PSY3169),
developer of Collaborative Couple Therapy.

One-page description of Dan Wile's couple therapy approach
Dan Wile's earlier blog on psychotherapy.net
Interview of Dan Wile by Ruth Wetherford.

Dan practices in Oakland, California. He has forty years experience as a couple therapist, gives workshops throughout the country on Collaborative Couple Therapy, and has authored three books and numerous articles on couple therapy and psychotherapeutic theory.
John and Julie Gottman talking about the Dan Wile technique