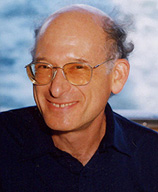 About Dan:
Daniel B. Wile is in private practice in Oakland, California. He is a clinical psychologist with forty years experience as a couple therapist. He received his B.A. from University of Chicago and his Ph.D. from the University of California at Berkeley, where he is an Assistant Clinical Professor.
He is a Diplomate in Clinical Psychology of the American Board of Professional Psychology. He has published on psychotherapeutic theory as well as couples therapy, has taught at several graduate programs in the San Francisco Bay Area, gives professional workshops on couples therapy throughout the United States and internationally, and is author of Couples Therapy:  A Nontraditional Approach, After the Honeymoon, How Conflict Can Improve Your Relationship, and After the Fight:  Using Your Disagreements to Build a Stronger Relationship.
Daniel B. Wile, Ph.D., ABPP (PSY3169),
developer of Collaborative Couple Therapy.